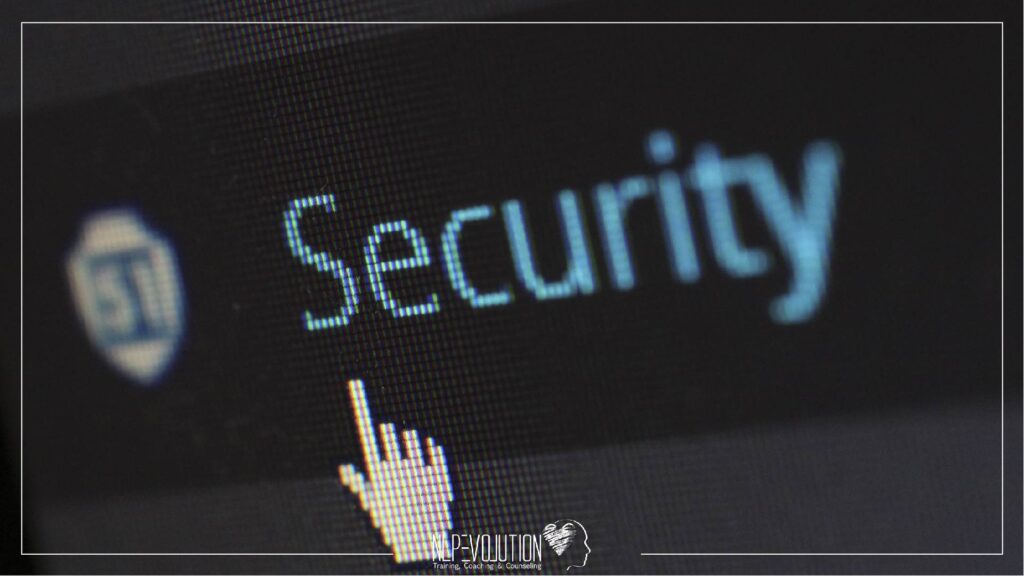 NLP Evolution is a company that recognizes the importance of keeping customer information confidential and is committed to safeguarding your privacy. This Privacy Policy explains the types of information and personal data ("Data") collected from your use or submission during your use of this website ("Website") in Bulgaria, the way we use it, how we may share it, the means we use to keep it secure and the choices you ("you") have about the information you choose to share with us.
If you have any questions about the website's privacy practices or this privacy policy, please send an email to info@nlpevolution.net.
Data processing and use
Data: how we collect it
The data we collect can be acquired from a variety of sources. These sources include, but are not limited to:
Voluntary submission through the website (for example, registration form on the NLP Evolution website, registrations to events / presentations promoted by NLP Evolution, responses to surveys, etc.);
Public information freely available on the Internet (for example, public profiles on social networks, corporate websites, etc.);
Contacts with our sales staff (e.g. Business cards, site registrations at events / presentations promoted by NLP Evolution, requests for information about our company or our products / services, job requests, etc.).
Event Registration
If you register to attend one of our events we will ask you to provide your details. This way we can assess your eligibility to attend our event, contact you to let you know if you meet our criteria and share all logistical information with you.
If you register for one of our events, we will use this information internally to work with you and ensure that you are enrolled in appropriate workshops and seminars during the event.
In addition, we may pass some of the information we collect upon registration to our event sponsors so that they know who will be attending the event and can contact you after the event for a call or feedback email and to send you a marketing email – depending on whether you want to stay in touch with them.
We may share the job title and company name with potential sponsors so that they know the caliber of the people attending our events. We will never share any of your personal information with potential sponsors without your explicit consent.
There may be a photographer and/or video operator at our events. This can be used for future event guides and our websites or social media channels.
Data we collect
The personal information we collect depends on the purpose for which you access the website (for example, to register on the NLP Evolution mailing list, to register for an event, to learn more about NLP Evolution and our services, for employment information, etc..,). This information may include, but is not limited to: your name, physical address and email address, telephone number and company.
Why we collect data
NLP Evolution collects some personal information in order to better target the cluster of recipients of a specific email campaign and send information only to those who might have an interest.
In addition, NLP Evolution may respond to requests for information about our products and services, provide you with information and investment tools, process and answer questions and job-related questions, perform marketing and statistical activities and provide other administrative services.
Finally, the collection of certain data may be of a mandatory nature related to the performance of legal obligations and / or contractual relationships established with you.
Where permitted by local laws, we reserve the right to use the data for the purpose of marketing events / presentations promoted by NLP Evolution that we believe may be of interest to the customer.
When you visit our website, we may collect information about your operating system, browser type, domain name, IP addresses and website usage data. This Data will be collected primarily for the purpose of monitoring the use and performance of this website.
How to update or modify your information
If you wish to verify, update, modify or delete any personal information collected about you through the use of this Web site, you can contact us at info@nlpevolution.net.
In any case, if you have any questions about the privacy practices of the website or this Privacy Policy, you can send an e-mail to info@nlpevolution.net
Using Cookies
NLP Evolution may use cookies and encrypted session cookies to set user preferences and to maintain user access. This information allows us to customize the user experience and improve the quality of our site navigation. Cookies do not reveal the identity of the individual user; they only identify the computer used by that user.
In addition, NLP Evolution may use cookie technology to estimate the aggregate numbers of visitors and aggregate data transfer volumes, identify pages of particular interest and make general improvements. Cookies technology is also used to allow people to move around our website more quickly. If you visit our website and use certain important features, we may send cookies to your computer. Cookies are strings of information that are sent from a website and temporarily stored in your computer's memory. If you decline a cookie, some pages may not function properly and you may not be able to access certain information included on our website.
Data Security
Where we store and process data. All data collected from this website is initially transmitted, processed and stored on servers based in Italy, to which access is strictly limited.
Your Data may subsequently be transferred to other countries for further processing, storage and / or use by NLP Evolution and / or our affiliates / service providers to provide information to you.
Protection of personal information. NLP Evolution implements commercially reasonable security measures and requires that our selected service providers do the same, to protect against unauthorized access, or unauthorized alteration, disclosure or destruction of personal information. In particular, NLP Evolution and its service providers have taken appropriate technical and organizational precautions to ensure that only authorized persons can access these servers and have taken special precautions regarding the protection of our technical environment (for example, using firewalls and industry standards password protection and encryption systems).
NLP Evolution may use third party email service providers (e.g. MailChimp) to send you email. To enable us to send our emails through these service providers, we provide them with your email address and sometimes with your name, company, country and other information. These service providers process information about you in accordance with their privacy policy provisions. In the footer of all of our emails sent to you, we always provide information about the service provider used for the email campaign and the ability to unsubscribe immediately. In addition, these service providers may also use certain technologies, such as pixels and web beacons, in emails that are sent through them. These technologies allow you to monitor whether you opened or clicked on our emails and, if so, the date, time and IP address associated with the open and/or clicked. For more information about their use of these technologies, you can read their specific Cookie Policy.
Our security and privacy policy is periodically reviewed and improved as necessary.
Links to other websites
On this website may be offered automatic links to one or more websites not managed or monitored by NLP Evolution. Such links to any other website must be at the user's risk. NLP Evolution does not endorse or accept any responsibility for their content or the policy they apply to the processing of personal data.
We encourage you to read their privacy policies before providing them with your personal information.
Children's privacy
NLP Evolution does not identify or collect separately any information specific to children.
Your consent
By using this website, you consent to the collection and use of any personal information and any related information in the manner described in this Privacy Policy. Please note that the Evolution NLP systems are not currently configured to accept "do not track" requests.
Changes to the Privacy Policy
NLP Evolution reserves the right to change its Privacy Policy at any time by distributing and / or publishing a new Privacy Policy without notice. Any changes will be displayed on our website. Changes will take effect 30 days after notification. We encourage you to regularly review our Privacy Policy so that you are aware of any changes. Your continued use of any part of the Website following such change will be deemed to constitute your acceptance of this revised policy. If you do not agree to such changes, you must discontinue use of our Website.
If you have any further questions about our privacy practices, please email info@nlpevolution.net.
Forum of Competence
This Privacy Policy, explicitly read and approved by the User, is governed by Bulgarian law. The sole place of jurisdiction for all disputes, claims or matters that may arise in connection with this Privacy Policy is the Court of Sofia.
Responsible for data
The data and credentials of the Data Protection Manager of NLP Evolution are shown below:
NLP Evolution Ltd
Sofia, Sredets, Stefan Karadzha N. 7
+41795901045
info@nlpevolution.net
Right of Withdrawal
If you wish to exercise your "Right of Access" or "Right to be deleted" under the GDPR (General Data Protection Regulations), please contact us at info@nlpevolution.net or call +41795901045. You can also write us at the following address:
Data Protection Officer
NLP Evolution Ltd
Sofia, Sredets, Stefan Karadzha N. 7
+41795901045
info@nlpevolution.net